BLUECHIPS MICROHOUSE CO., LTD. 


Bluechips Microhouse is an Electronic Manufacturing Services (EMS) provider operating out of Chiang Mai in Northern Thailand. We provide Printed Circuit Board Assembly (PCBA) and full box-build products for our customers in a range of industries such as automation, transportation, sensoric, medical and more. As a German company in Thailand, we differentiate our service with our commitment to quality and ability to take of your entire project from start-to-finish or anywhere in between. 
Learn more about what makes us different below: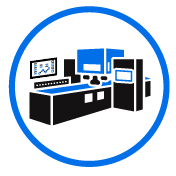 Your Contract
Manufacturing Partner
As an EMS supplier, we work with a range of customers with varying needs from a simple PCBA to a complex turnkey product. The capacity of our production floor means we are flexible for any mix or volume of product as well as offering a range of electronic production processes from state-of-the-art machinery. With various lines in SMT, Wave Soldering, Selective Soldering as well as cable, mechanical, printing and laser-marking capabilities, Bluechips can develop and produce any electronics that your company would benefit from outsourcing. 
For specifics about our machinery and capabilities, please see our capabiliies.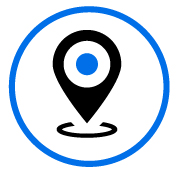 German-Owned, Thailand-Based
Bluechips has been a German, family-owned company from day one, with our office and production facilities working together from the beautiful city of Chiang Mai, Thailand. 
A major positive of working with Bluechips is the combination of European ownership, philosophy and communication combined with our cost-effective location in Southeast Asia. Making sure that we operate in this manner was one of the founding principles of the company and the quality of our products and service remain our primary concern to this day. Despite the stereotypes of outsourcing to Asia, Bluechips can ensure an international mindset and service based on transparency, reliability and quality.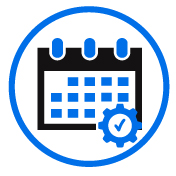 20 Years of Electronics Experience
Bluechips was established in 1999, meaning that we have been offering our service to industry-leading customers for 20 years. With that level of experience comes a reliability that helps our clients feel secure about contracting their electronic manufacturing to Bluechips. 
Our customer retention over this period is a testament to our philosophy of building long-term partnerships with our customers where both companies get the opportunity to grow. We are excited to grow alongside customers old and new over the next 20 years. 
More details about our history can be found here.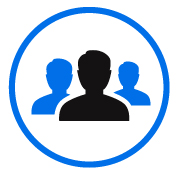 International Team
of 450
The Bluechips team has grown gradually over our history, with a significant increase following our 2015 move to our new headquarters. Our team is split evenly between our production floor as well as the office and engineering teams. Our team comes from almost 20 countries worldwide and offers expertise at every level of the company. Our links with universities in several countries also allows us 
If you would like to be a part of the
Bluechips team, we invite you to check our 
careers section.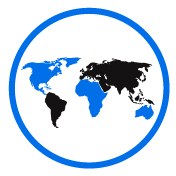 International Presence
Despite our headquarters being based in Thailand, Bluechips makes sure to have a presence in other strategic locations to better serve our customers. Our material procurement benefits enormously from our IPO in Hong Kong while we supplement our customer communication and visits from our Sales office in Southern Germany. As the company continues to grow, we will continue to support our customers locally and comprehensively. 
To find the Bluechips team closest to you, please check our locations page.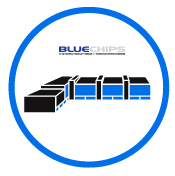 Full Service
Under One Roof
A major advantage of the Bluechips service is the fact that we can take your project from an idea to the finished article as one supplier in one facility. By hosting everyone from our design teams to our Key Account Managers under one roof we ensure that our service is streamlined before passing on the benefits to our customers. By avoiding the drawbacks of contacting and working with multiple suppliers, we save our customers time and money by taking care of everything in-house; making your products more competitive when they get to market. 
---
Contact us for more information regarding any stage of our product design and manufacturing service or use the button below to download our company profile.