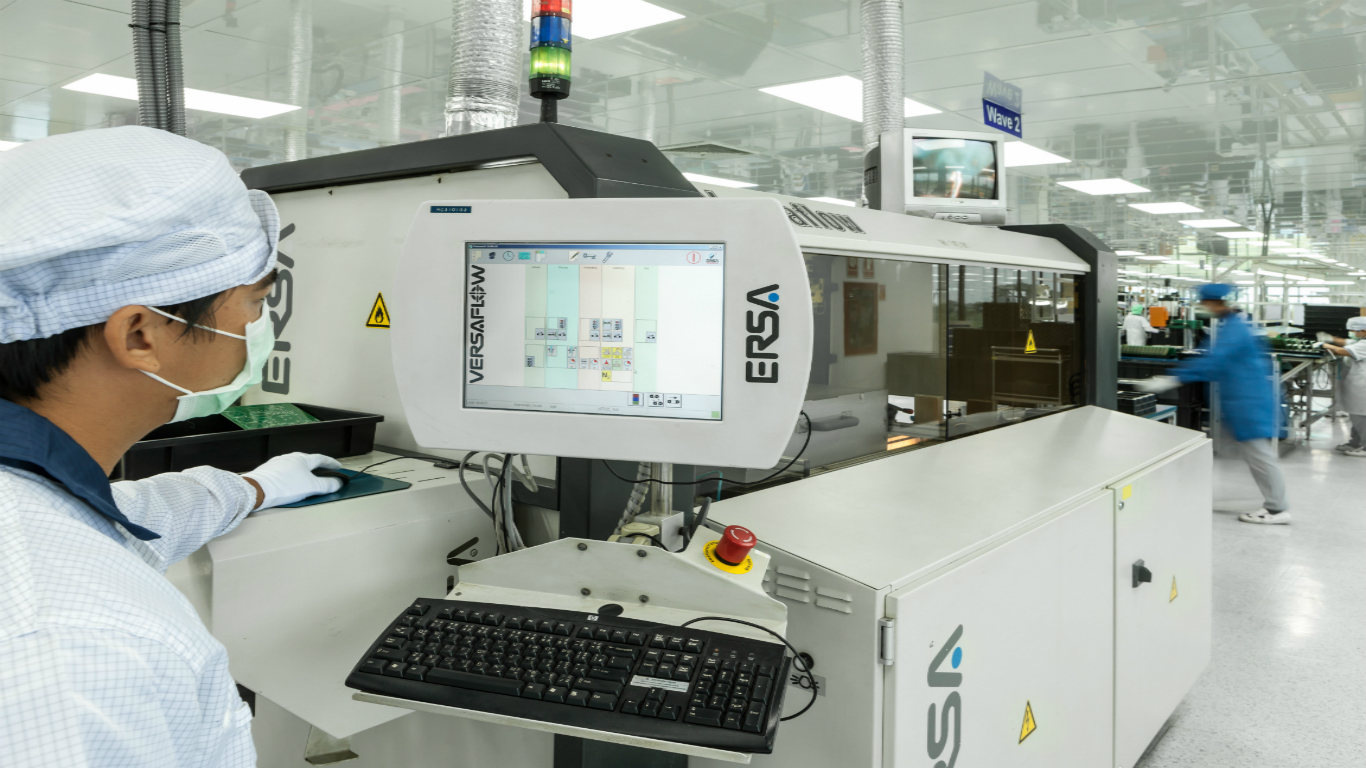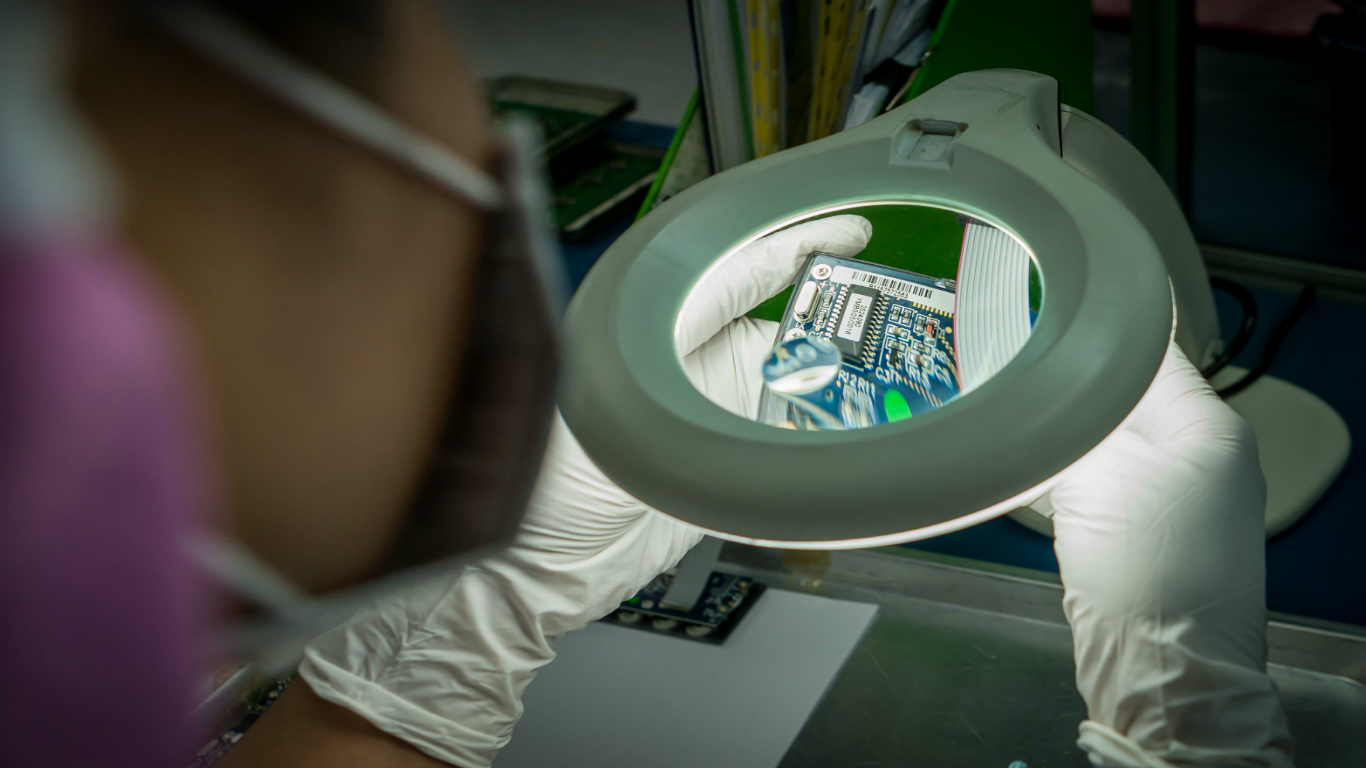 As a sub-contractor for a wide range of companies and products, we have to have versatile production capabilities. Our state-of-the-art production floor makes this possible by offering:
PCB Assembly – SMT, COB & IMT
SMD Assembly – 3 x Samsung pick and place lines with a capacity of over 30m components per month
Wave Soldering – including Full  Tunnel Nitrogen Double Wave Solder Machine & Selective Soldering
Vapour Phase Soldering Machinery
Multiple Reflow Ovens
Die Bonding Capabilities
Trumpf Laser Marking and Screen Printing Capability
AOI (x3), X-ray and ICT Testing Machinery
Stencil & PCBA Cleaning Machines
Cable & Harness Assembling
CNC Milling, Metalwork and Laser Welding
As Bluechips offers full-product solutions to our customers, a lot of emphasis is placed on our R&D department. Through significant investment, Bluechips can offer you:
New product designs & concepts

Capabilities of designing firmware, hardware and embedded software.

Circuit & PCB design

EMC Design and testing

A smooth transition into mass production via our New Product Introduction department.

Technical support from our multi-national team in English, German, Italian, Thai, Russian and more.
To guarantee the highest possible quality of our products, automatic inspection as well as manual quality control is part of our in-house production.
Testing Possibilities
AOI -> Viscom S3088 Basic x2 -> 2.5D

AOI -> Viscom S3088 Altra -> 3D

X-ray -> Dage DX7500NT

SPI -> Solder Paste Inspection

In-Circuit Testing including boundary scan and functional tests

Sigma MTS300 machine x2

Dedicated ICT tester
Functional Testing Options:
Test equipment supplied by customer

Test equipment developed according to customer specifications based on LabVIEW soft/hardware