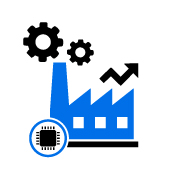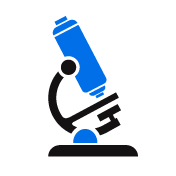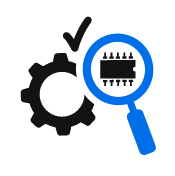 Manufacturing
As a modern EMS company, having state-of-the-art machinery and processes in place is essential for our customers. Our production floor includes:
PCBA capabilities – SMT, COB, IMT
Five SMT Lines – including modern Fuji NXT lines and high-precision Samsung pick and place.
Wave Soldering – Full Tunnel Nitrogen Double Wave Solder & Selective Wave Machines for each SMT line
Vapour Phase Soldering Machinery
Multiple Reflow Ovens
Die Bonding Machinery
Research & Development
Part of our full-product service involves the design, optimization and obsolescence management of our customer's projects. Significant investment in our R&D means that we offer:
New product designs and concepts.
Firmware Development
Software Development
Hardware Development
Circuit & PCB Design
In-house process for transitioning to NPI and Mass Production
Quality Assurance
Bluechips possesses extensive quality control capabilities to ensure high yield, low-defect production throughout our facility, including:
3D & 2D Viscom AOI Machines
Dage X-Ray Machine
Solder Paste Inspection
In-Circuit Testing including boundary scanning and functional testing
In-house process for implementing customer-specific testing
LabVIEW software to test to customer specifications
IQC department to manage supplier quality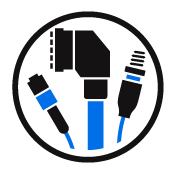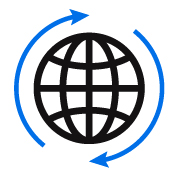 Cable & Housing
In order to further our full-product offering, significant investment has been made into our cable, mechanical and plastic injection possibilities, with our in-house options including:
Cable & Harness Assembly
CNC Milling, Metalwork and Laser Welding
Trumpf Laser Marking & Screen Printing
Trumatic 1000 for metal punching, forming and threading
Three Full-electric Plastic Injection Moulding Machines

Clamping force 1250 KN
Multi-million pieces of annual capacity
Powder Coating
Pad Printing Machines
Supply Chain Management
The global electronic situation and component shortage ensures that material management is now one the most important considerations when selecting an EMS supplier.
International Purchasing Office in
Hong Kong
Regular console shipments from
Hong Kong, Germany and Singapore
Quoting Engineers experienced in suggesting alternative components
Customised SAP ERP system for full material control and traceability
Kardex machines & SMT towers for more efficient kitting